Dear Parish,
A Happy New Year to you all!  Over the last 6 months, as I have settled into life in Hutton, I have been watching, experiencing and enjoying the ways in which the parish functions as well as praying about where God is calling us to next.  I have some exciting news and updates for 2018 which I would like to share with you here.
When I was interviewed for the job in early 2017, the panel made it clear that the next priest would need to help set a new vision for the parish in the next 3, 5 and 7 years.  With that in mind I have put forward a number of proposals to the Leadership Team and PCC which have been agreed for the coming year.
I feel that before we start to dream about a new vision for Hutton, we must first pray.  That is why 2018 is going to be A Year of Prayer.  Psalm 46:10 says, "Be still and know that I am God." And that is exactly what we are going to do. 
Each month in 2018 will play host to at least 1 prayer event which will help us to be still and listen to what God is saying to us.  Hopefully the variety of events will mean that we can make some time this year to pray.  The first prayer event will take place on Sunday January 28th at St Peter's beginning 5pm with a buffet tea and a variety of prayer stations ranging from creative prayer activities, visual prayer and traditional monastic prayer methods.  Do please put this in your diary if you can.  As we explore new and old ways to pray I hope you are inspired to pray more at home, with your partners, children and friends and even on your own!  We can look forward to some prayer breakfasts, prayer walks, times of silence and even some Messy Prayer...stay tuned.
Explore
Lent this year sees The Alpha Course come to Hutton Parish for the first time.  The 8 week course will take place every Tuesday evening in February and March at St Peter's beginning at 7.30pm.  Alpha is a course which explores the Christian faith, providing a safe space to ask questions and discuss the big questions amongst friends.  Each session starts with a sit down hot meal and is followed by a talk (on a different theme each week) and then small group discussions on what you have heard.  So regardless of whether you are new to church, on the fringes of church or have been sitting in the same seat for 40 years, the Alpha Course is something everyone will benefit from.  You can also invite any friends or family members who might have questions about Christianity without wanting to come to a church service.
Go to alpha.org for more information
Develop
You will also notice some changes to the services on a Sunday morning.  At All Saints the pattern remains unchanged:  8am Communion and 11.15am Morning Prayer or Communion.  However the Morning Prayer service will no longer be Sung Matins but will be replaced with a more accessible service in modern language.
The 9.30am service at St Peter's will now alternate between a shorter Family Worship service on 1st and 3rd Sundays and Family Communion on 2nd and 4th Sundays.  Children's Church and Crèche will continue as normal every week. 
The monthly 11am Healing Service has come to an end with prayers for healing now being incorporated into the other morning services across the parish.
I hope that the new Family Worship services and updated Morning Prayer services will make use of the strong lay team we have across the churches as well as giving myself and Fr Tony the opportunity to spend more time with individual congregations on a weekly basis – instead of the rushing around we do when taking 3 services in a morning!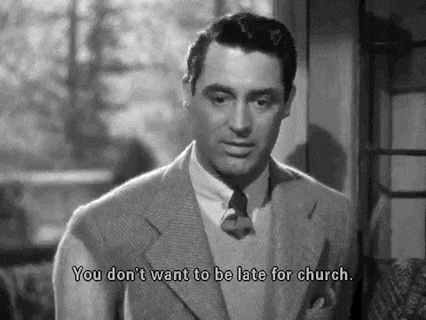 You will also have noticed that the Parish Magazine has been retired in its current form.  However, news of its total demise may have been exaggerated somewhat!  This letter you are reading will form the basis of a simpler publication that will still be made available each month to all who used to receive the magazine.  I hope to use it to keep you all up to date on the goings on in the parish as well as providing the monthly calendar and notices. My letter will also be available online at www.huttonparish.com or on the Facebook page, www.facebook.com/huttonparish. Here you can keep up to date with parish life as well as subscribe to my blog for regular updates too.
There will be more Prayer Event dates to follow soon but in the meanwhile enjoy the season of Epiphany and attempt to spend some time in order to be still and know that He is God.
With every blessing,
Please reload